Loft conversions can add considerable value to your property, at the same time giving you extra space in which to enjoy your home. There are generally three types of loft conversion with which to transform your loft: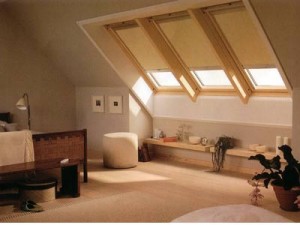 A dormer loft conversion – this will give you additional headroom for the new rooms being contemplated.
Velux rooflights or equivalent – For a smaller loft conversion, where adequate height is available.
Mansard lofts – these are very popular, particularly from a planning perspective in sensitive areas.
All Acon Construction loft conversions meet building and fire regulations and we will advise you on these prior to starting the job.
Loft conversions are an ideal way to increase the living area of your house, without eating into your valuable garden space. Loft conversions are a guaranteed way of increasing the value of your house by turning your unused attic into a stylish new living space.
Contact us for a free quote and you might be amazed at how cost effective a loft conversion could be.
Design and Build
Acon Construction focuses attention on combining all processes 'in-house', from initial consultation through to practical completion of your loft conversion.
You won't be visited by a sales representative; a fully qualified design and build engineer will visit to determine client requirements. We will then go away and put together a fully informed proposal, which will provide a cost effective solution for your project.
All operations, thereafter, are dealt with by Acon Construction's professionally qualified staff – so there is just one point of contact for everything from the site survey, architectural and structural design, Planning and Building Regulation applications, construction and project management.